Radix Community Blockchain Expo London
The Radix Community attended the Blockchain Expo in London on the 1st and 2nd of December 2022, which had more than 3000 attendees spanning web3, IOT and security. In spite of market conditions being less than ideal, we saw enthusiasm and interest from the visitors who stopped by our booth. We we spoke with VCs, builders, competitors, journalists and influencers, representatives of universities, cold storage and custody providers, oracles, validators and many, many others.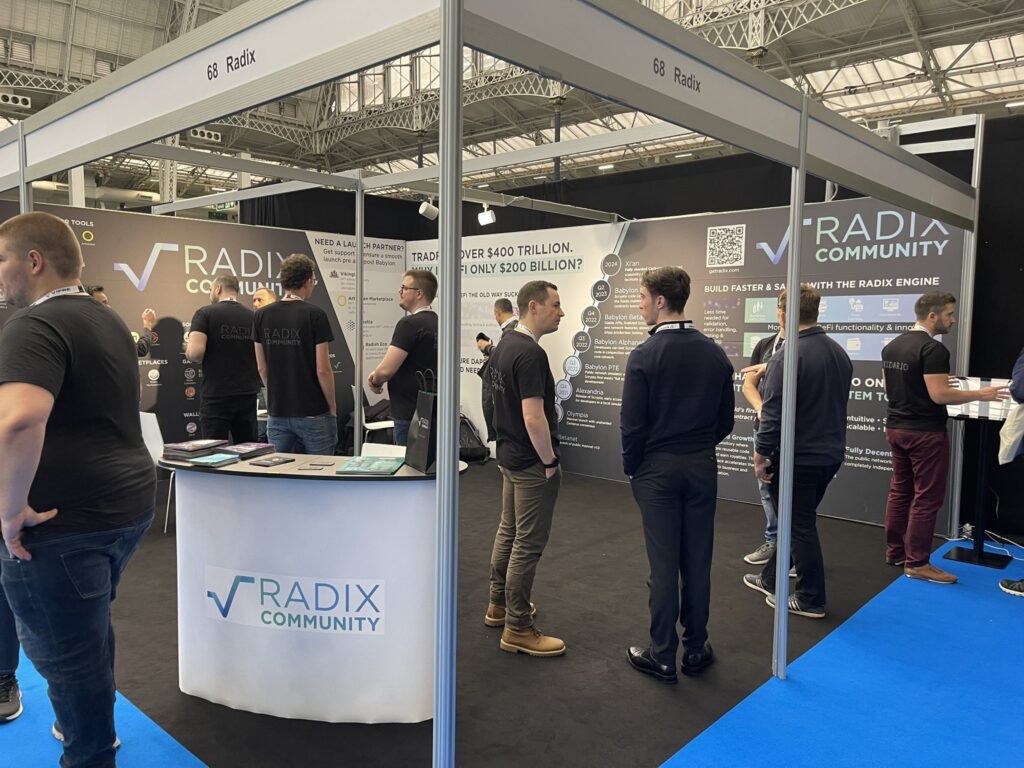 For the past two events, we've been making a point to display a snapshot of the projects that are building on Radix, and this approach has noticeably turned heads. People come to our booth and we have a great draw that starts the conversation about who is building on Radix.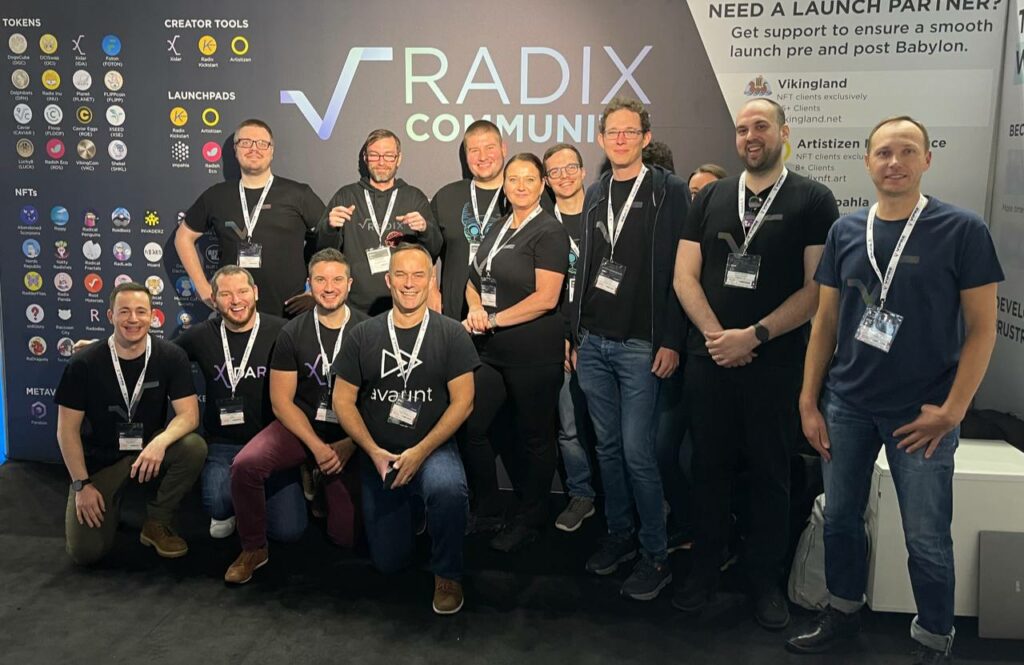 The team at Xidar (https://xidar.io/) created an interactive experience that showed the attendees how easy and fast it is to use their wallet, and how quickly transactions settle on the Radix network.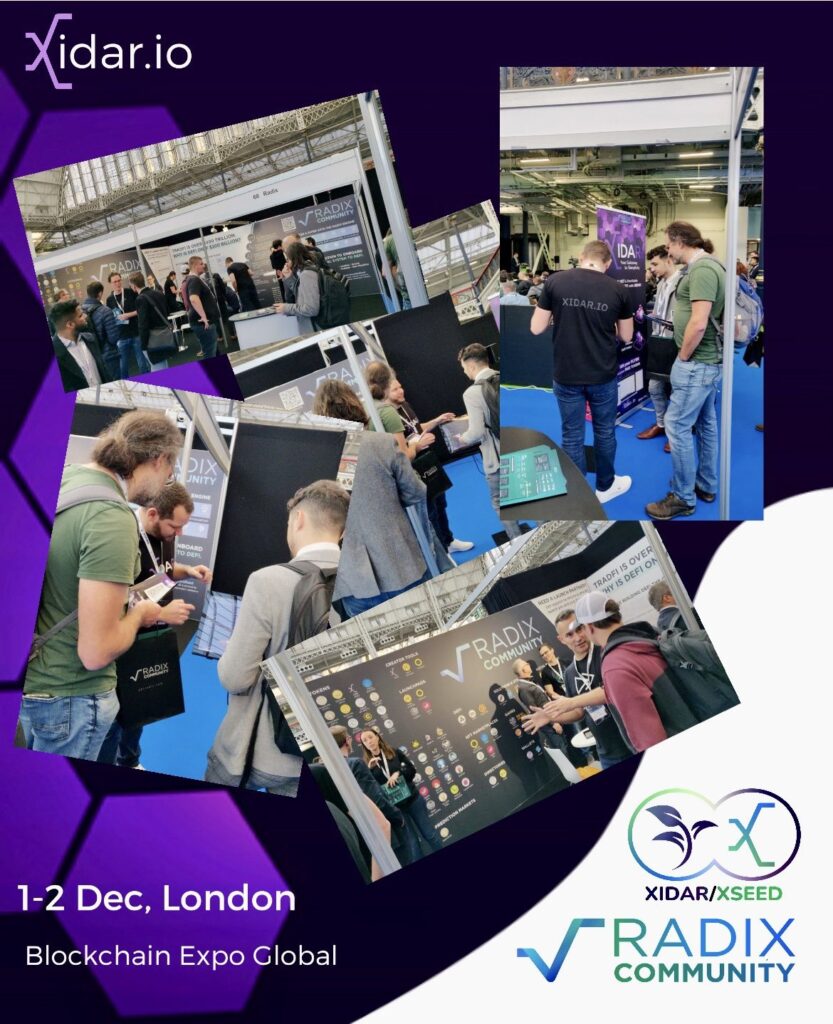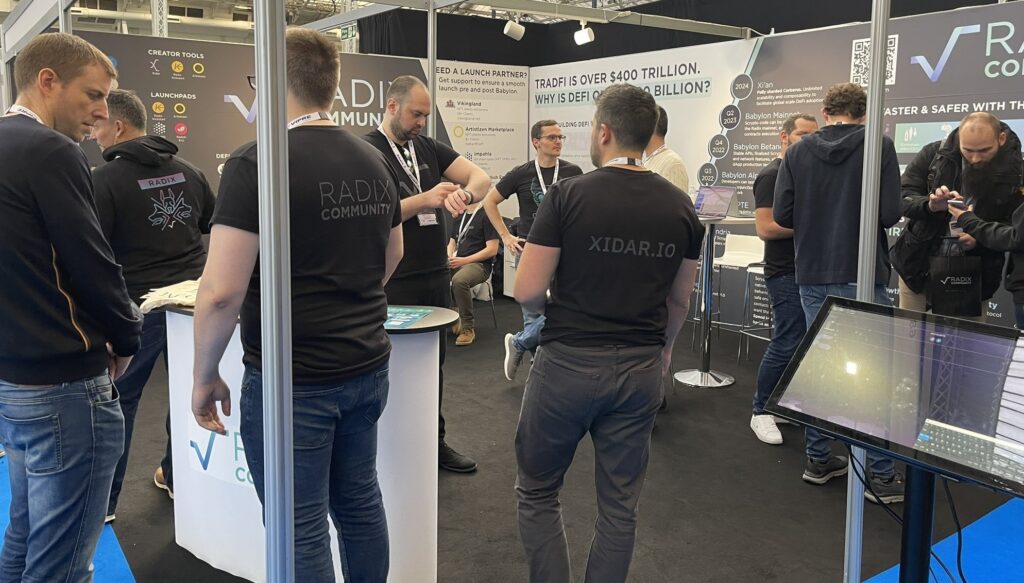 Andy Jarrett, CEO of Radix Tokens Jersey spoke at one of the sessions, and discussed what the team at RDX works is building, the challenges that the web3 industry is facing and what some of the solutions to those challenges will look like.
Let's go @andrewjarrett 💪 $XRD pic.twitter.com/L5GbZiM16u

— lukas.xrd (@lu5st) December 1, 2022
Dan Hughes, Founder of Radix also spoke as part of a panel on the absence of regulation in the digital assets landscape.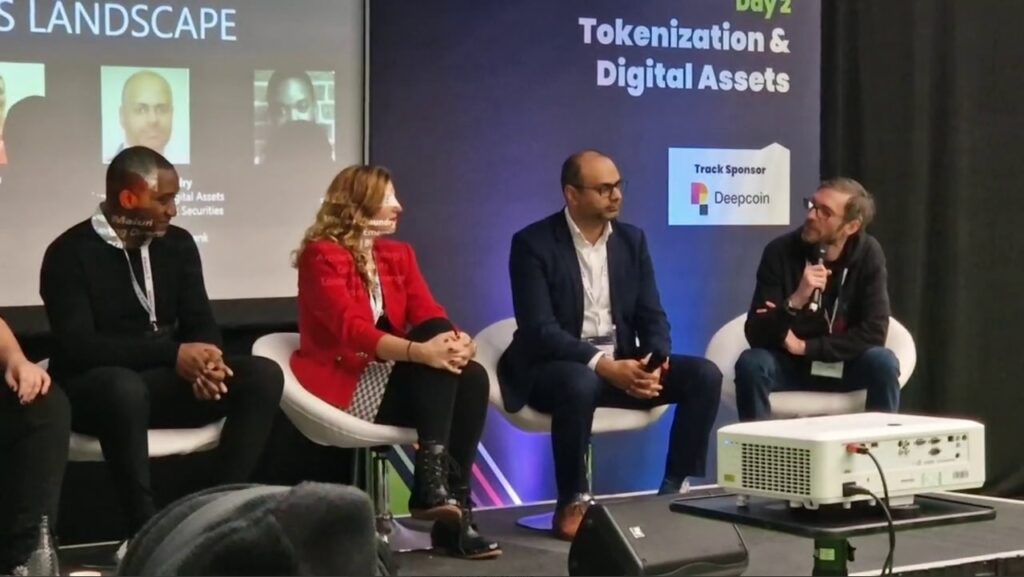 At the end of the second day, we had a meetup with the community members and project builders who joined us for the event.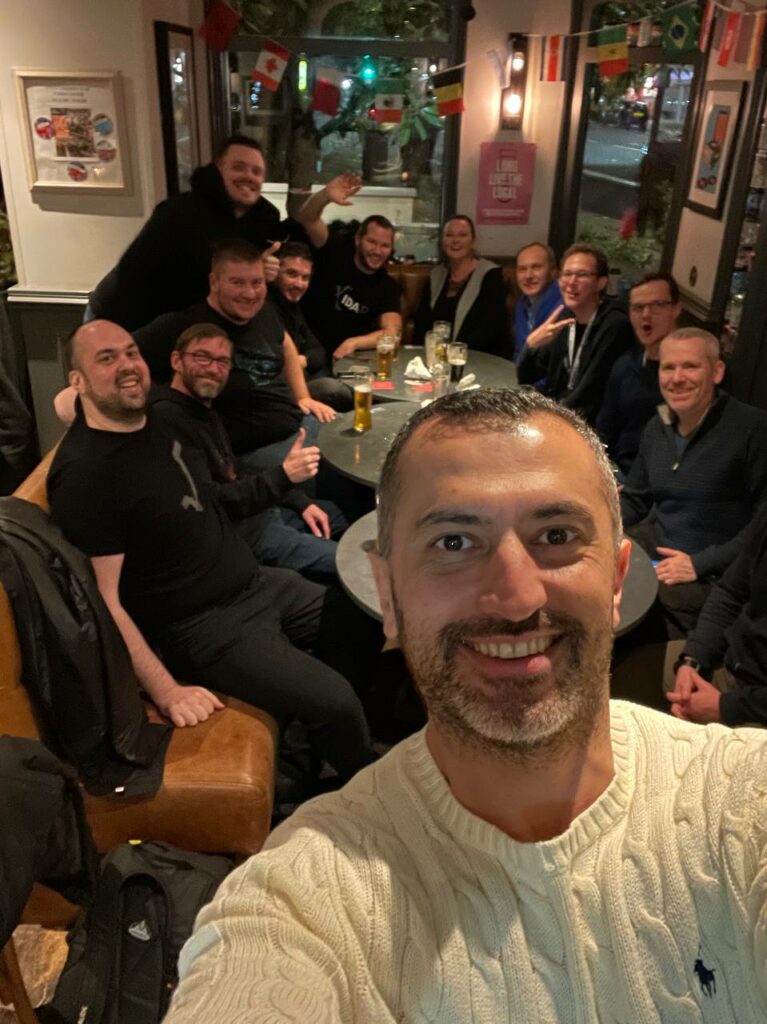 Thanks for everyone who was able to attend, and for those community members who worked along with the Council to spread the word about the Radix Community.