Radix Community + Israel Crypto Conference
The Radix Community attended the Israel Crypto Conference on the 23, 24 and 25 of May. There were more than 1000 attendees from a variety of visitors including different crypto projects, VCs, developers and traders. We had one-to-one conversations with some interesting people, including the Minister of Economics of El Salvador Maria Luisa Hayem, who is holding up the Radix Community t-shirt. We networked with a number of different companies including Fireblocks, Simplex and many others.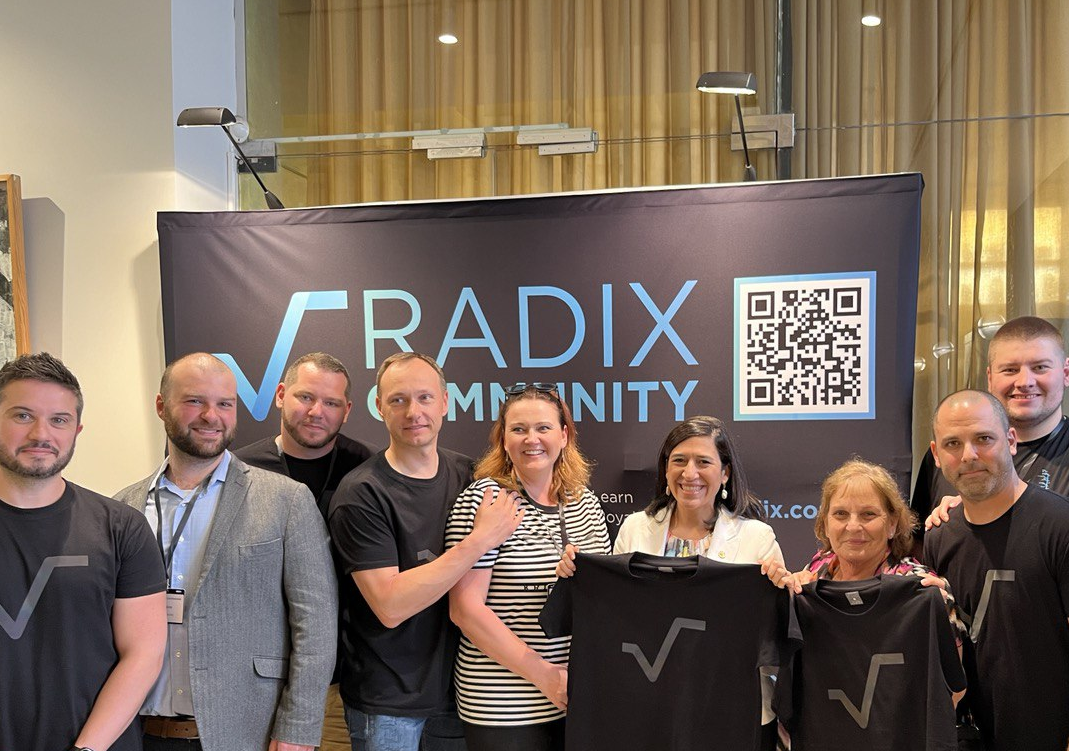 We have two major potential collaborations with El Salvador government and Latet Charity which is one of the biggest charity organizations in Israel. Latet is the largest NGO combating poverty and food insecurity in Israel. Acting as an umbrella organization for 180 local associations, Latet operates the leading national food bank and runs impactful aid programs, providing monthly assistance to 60,000 families and 1,000 Holocaust survivors
24 May
RDX Works CMO Jeremy Epstein joined us at the conference as our keynote speaker. In the morning he had a panel discussion along with Redefine, Bit2C, Square Peg about Why Decentralisation Technology Matters: Why we are here?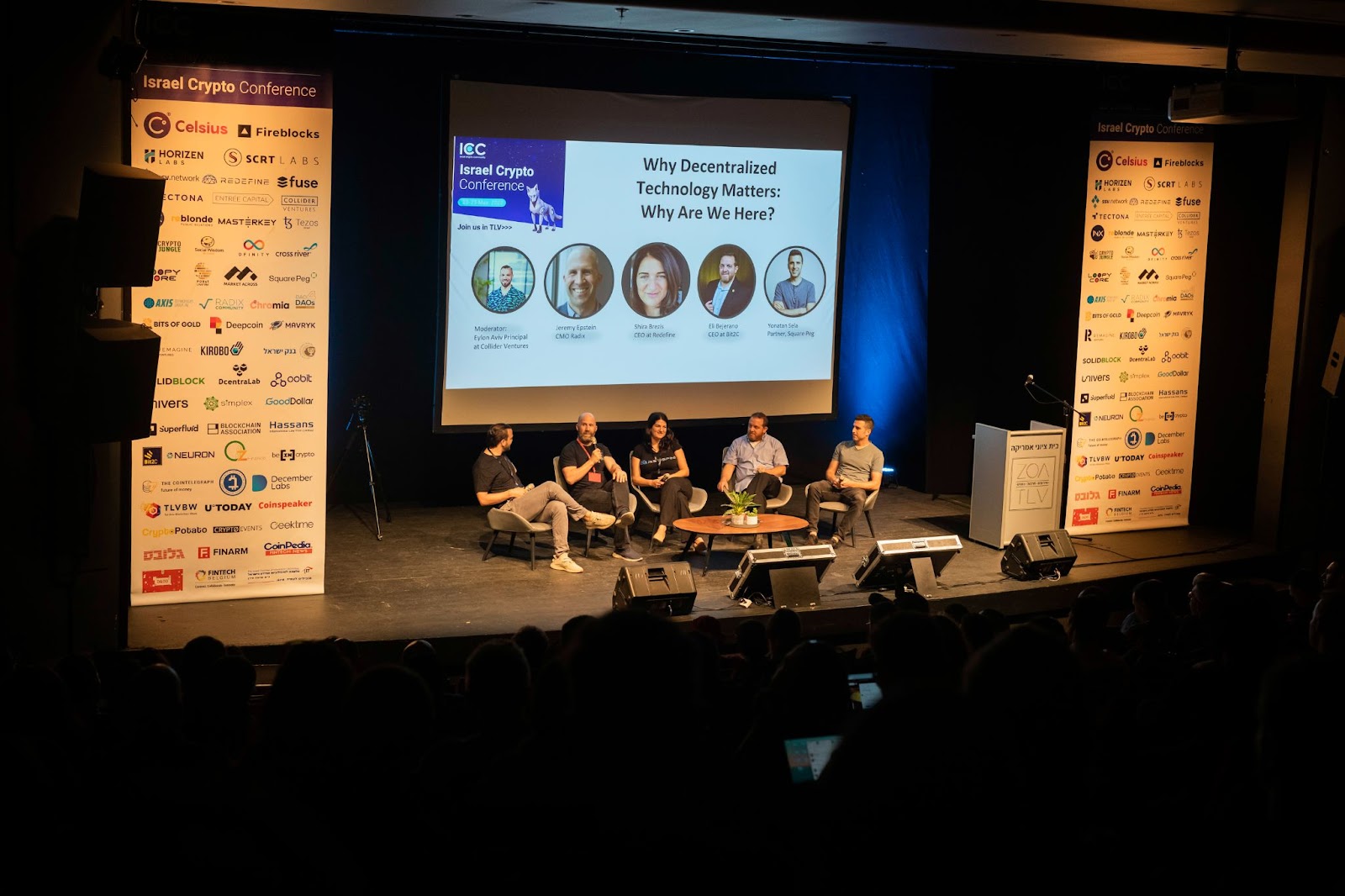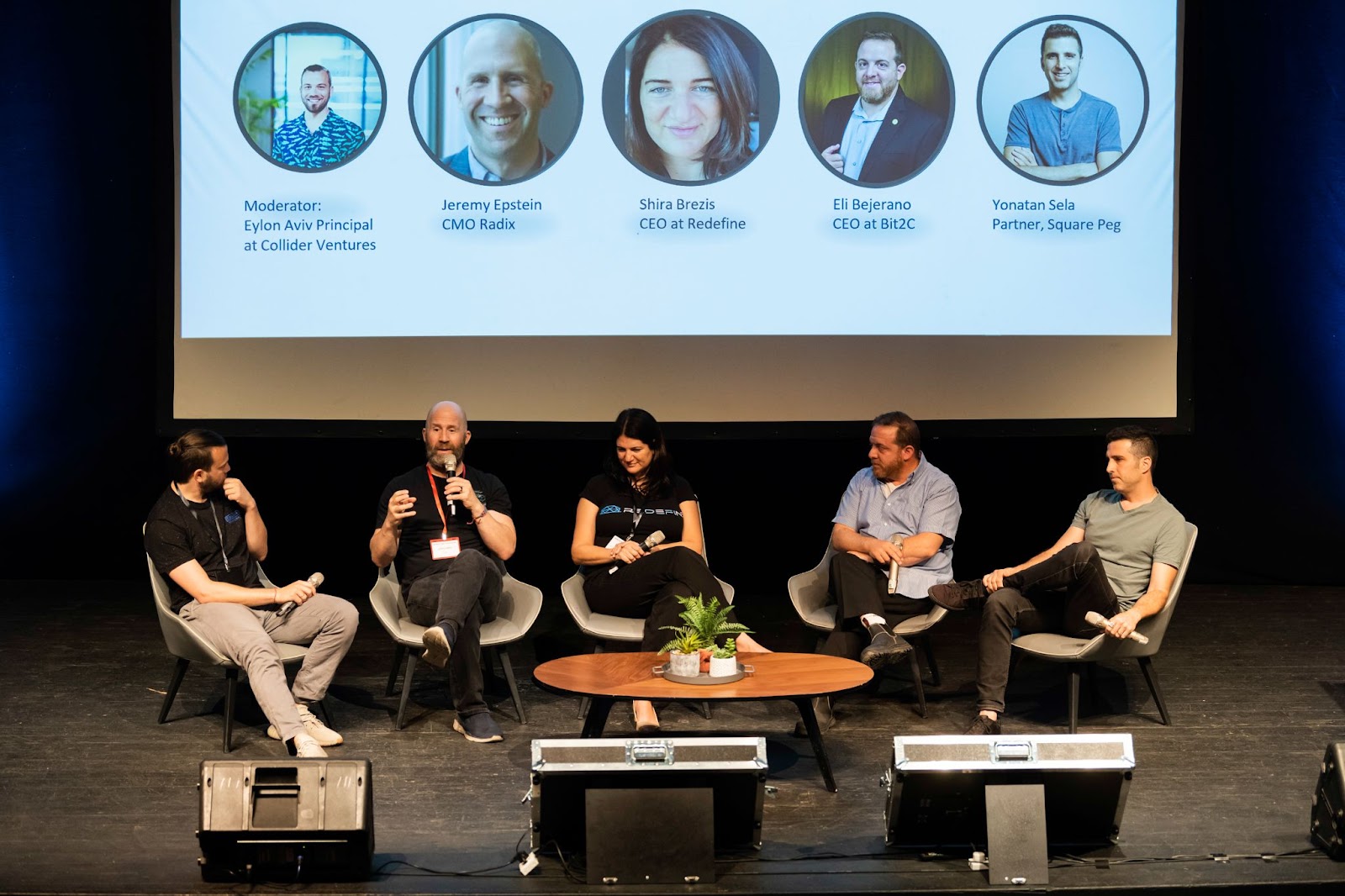 In the afternoon, he had an amazing interview with CEO and Founder of CryptoJungle on How to Decentralize a $400 Trillion Global Finance Economy.
The attendees who listened to Jeremy had their first Radix Revelation and after each of Jeremy's sessions the Radix Community booth got pretty busy.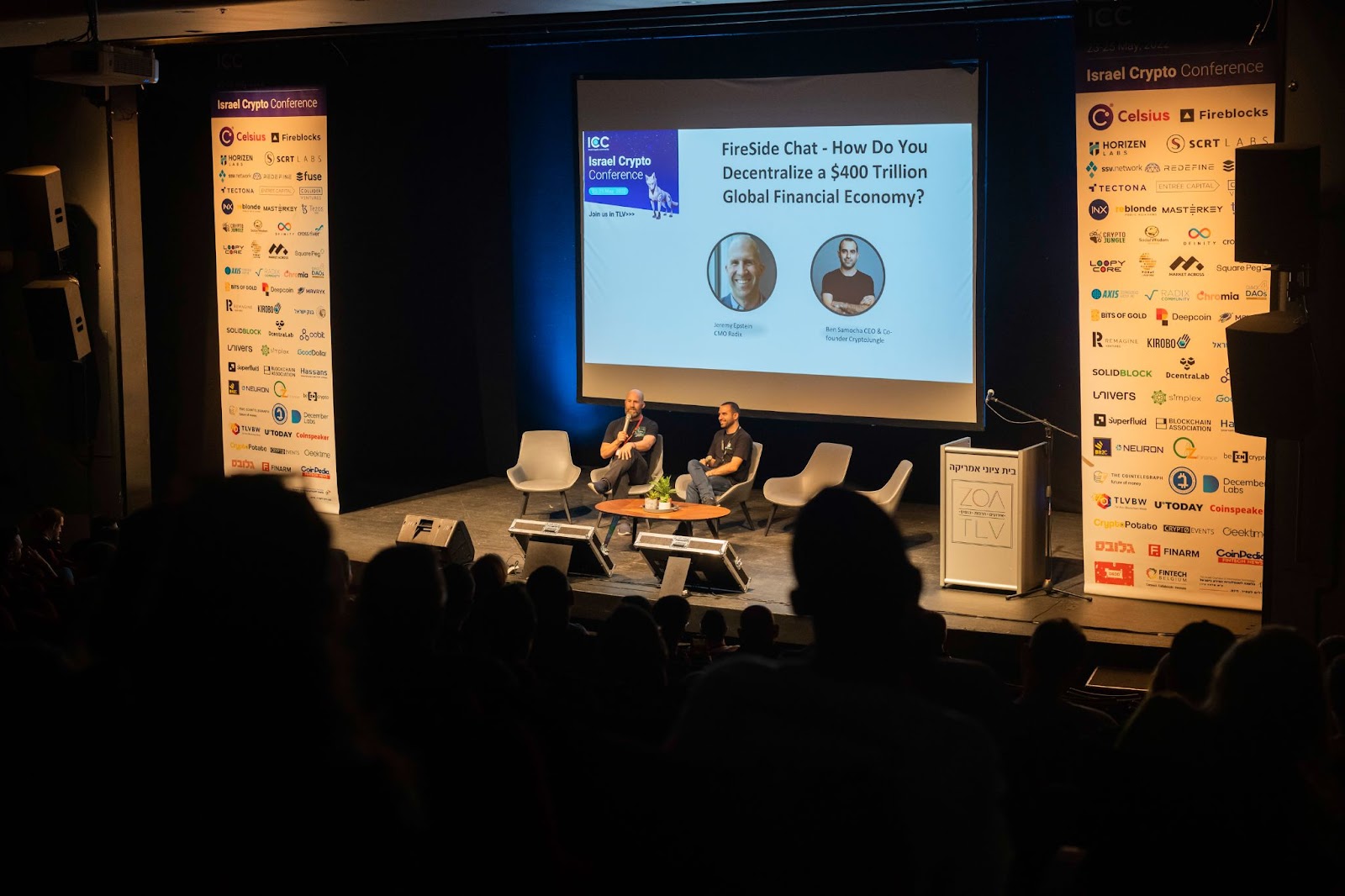 Two volunteers from the community had a Scrypto workshop session where we had a chance to demonstrate how can Scrypto revolutionize the crypto space and how can it make developers' life way better!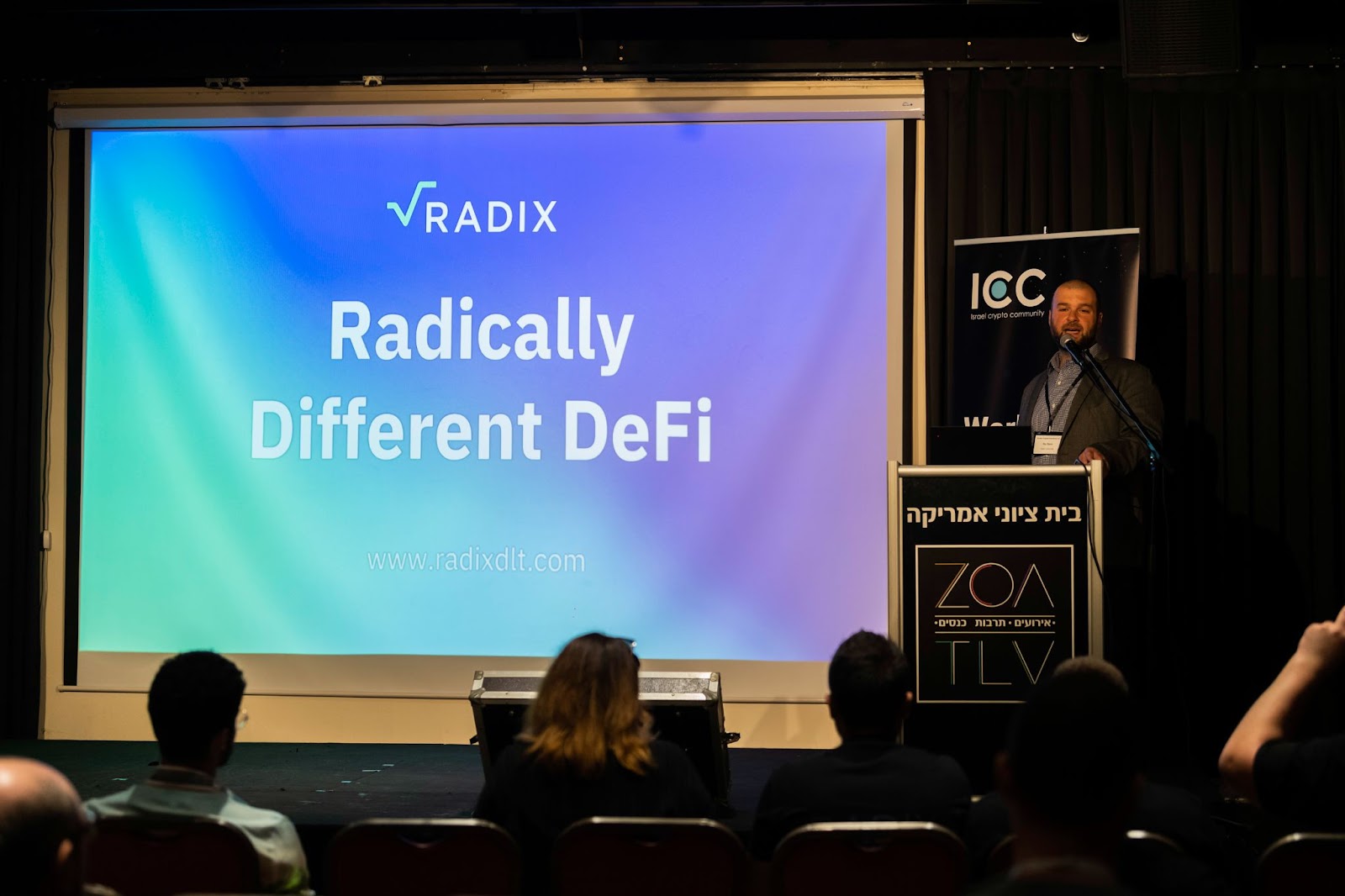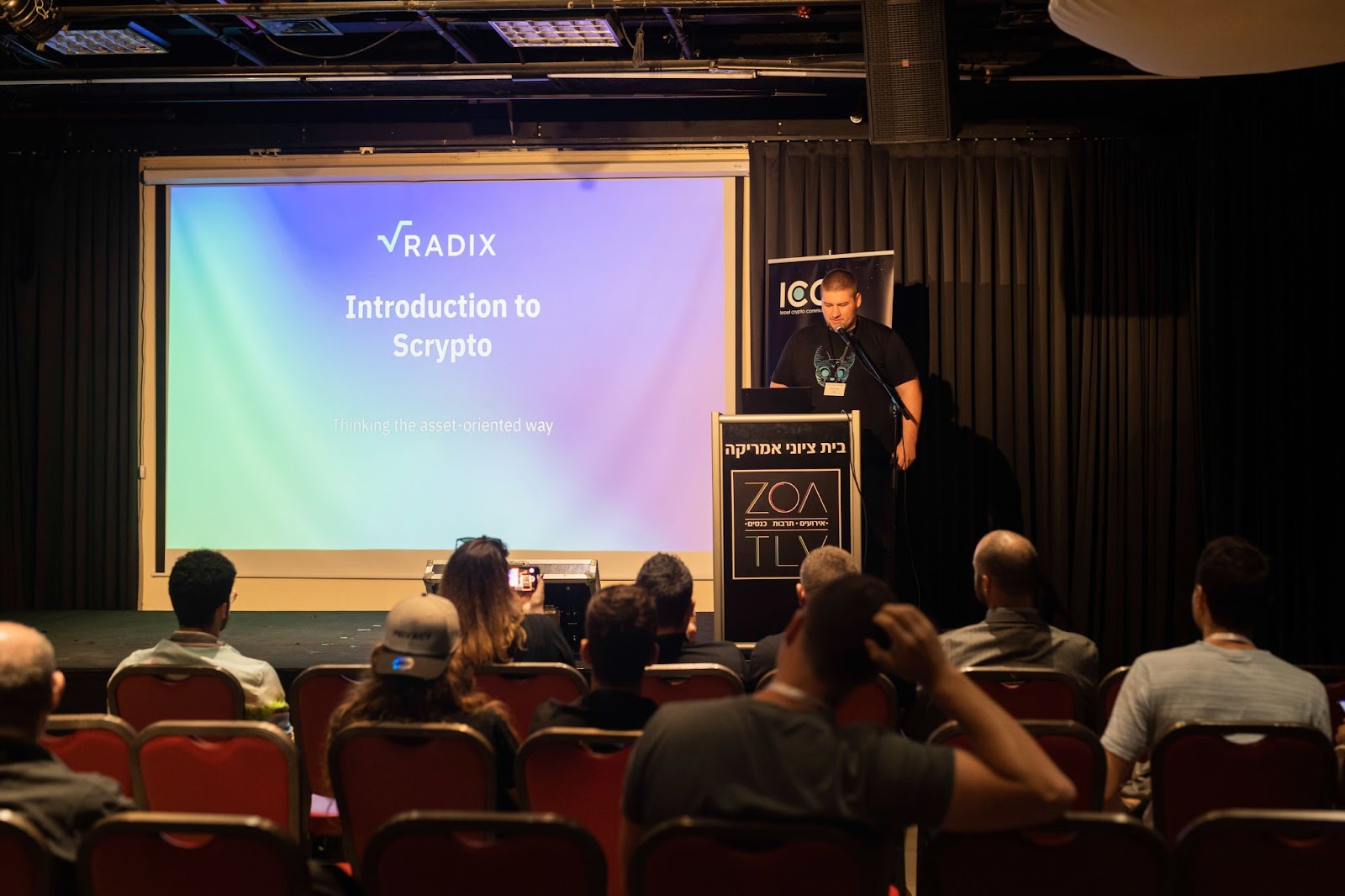 25 May – Radix Community Branding Event
Radix Community had a high energy branding event near the Tel Aviv beach and the invitees consisted of Radvocates, early investors, developers, prominent entrepreneurs, celebrities as well as influencers. 
Here are some top Israeli celebrities and influencers who attended the event, and shared stories about our event on their Instagram handles.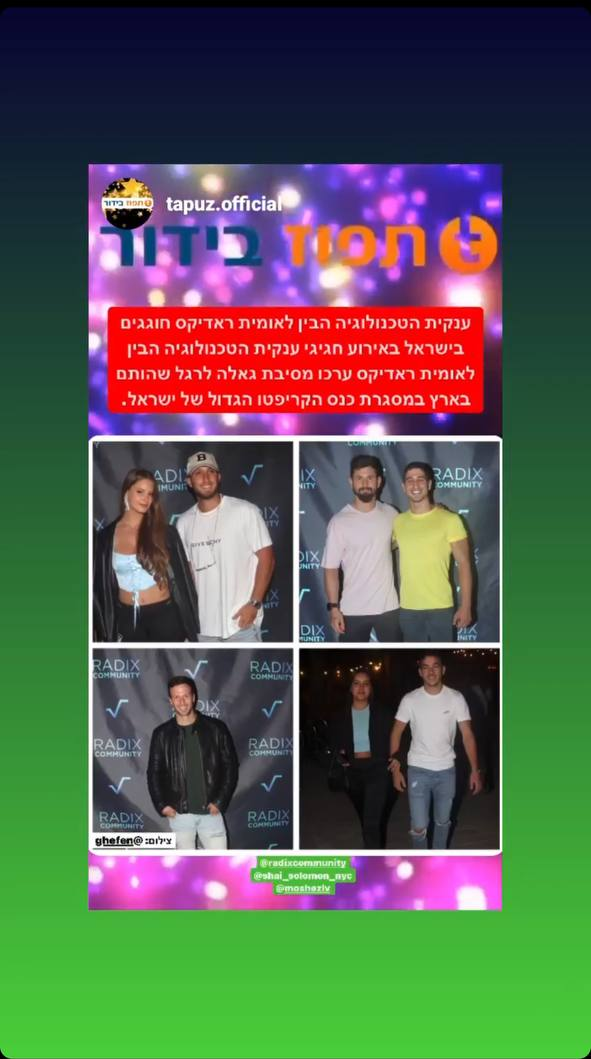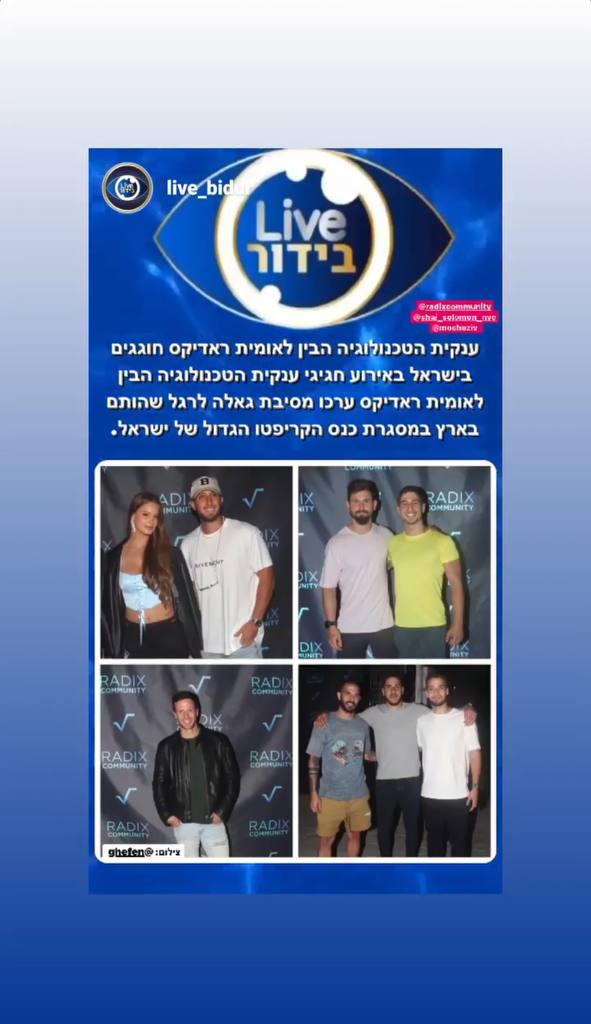 "International giant tech Radix made gala event due to their participation in the biggest crypto convention in Israel."